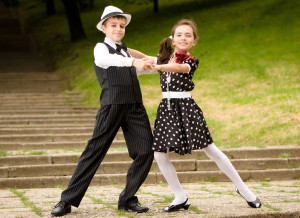 Fun Approach to Learning
Giving youth the experience of dance can open up a world of possibilities, with the guarantees of health, creativity, and a fun approach to learning.
Private Lessons
$85.00 + GST per private lesson
Call us for more information on group Youth Dance Programs
For kids who are beginning a new adventure, imagination and confidence are emphasized to bring children the joy and magic of ballroom dance.
Our professional dance teachers are both technically and artistically qualified.  We emphasize a positive social dance environment with continuous encouragement, so our students can reach their full potential as dancers.