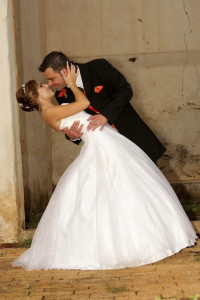 A Moment to Cherish
Our Wedding Dance Lessons are designed to look great on the dance floor, and increase your confidence for your first dance together as husband and wife.  Our dance instructors will show you how to connect with your partner, choose your music, and create a dance to make your wedding unforgettable.
We are offering a SPECIAL PROMOTION: for first time wedding couples coming to our studio, we offer one FREE complementary dance lesson with one of our professional instructors. Call our studio now to book your FREE dance lesson!
Basic Wedding Dance
6 Private Lessons + 6 Group Classes + 6 Social Dance Parties
Premium Wedding Dance
12 Private Lessons + 12 Group Classes + 12 Social Dance Parties 

Start your lessons as early as possible (3-4 months) before your big day in order to feel comfortable, and you will leave happily ever after on the dance floor.